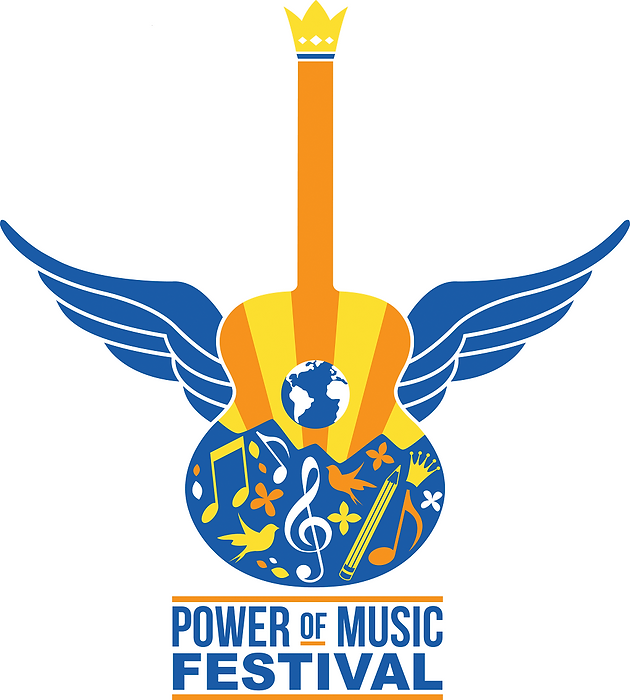 It was "a piece of Nashville brought to Arkansas," said I'll Fly Away Foundation chair Betsy Brumley Thursday night at the Meteor Guitar Gallery in Downtown Bentonville, Ark., as she kicked off the first-ever Power of Music Festival, which brought together over 50 songwriters who performed at more than 80 shows at eight venues during the three-day (April 27-29) event.
The festival, which was created by the I'll Fly Away Foundation, also involved a dozen panels covering various aspects of songwriting. Noteworthy among the festival participants were such Nashville Songwriters Hall of Famers as Tony Arata, Richard Leigh, Beth Nielsen Chapman, Dennis Morgan, Roger Cook and Thom Schuyler.
"It was our first year—and something we want to build on," says Brumley, who called on songwriters she knew and admired—having also served in the family's Brumley & Sons Music publishing business: Founded in 1944 by her late grandfather Albert E. Brumley—writer of such gospel staples as "I'll Fly Away" and "Turn Your Radio On"—the company, based in nearby Powell, Mo., is now headed by her father Robert (Bob) Brumley, like his own father Albert E. a Gospel Music Hall of Fame inductee.
"It was like going to the candy store!" continues Brumley.
"These are people I wanted to spend time with and have the people in our town get to know. Up until a few years ago this was a dry county since the 1940s, so there were no bars—and no music. So it's just the first attempt to try to bring music back and establish a songwriter community and music scene."
She notes that her father and grandfather promoted local gospel concerts in the '60s, as well as the Hill and Hollow Folk Festival, which ran for 25 years in Powell and drew a lot of people from Bentonville.
"So I'm the third generation to bring music into Northwest Arkansas," she says. "Grandpa was a songwriter, and with streaming services not paying songwriters what they're worth, we wanted to bring awareness of that—and that music is such an important part of our everyday life that we take it for granted. Where would we be without songwriters?"
And while "it's hard to explain having a songwriters' festival and music conference going on at the same time to someone who doesn't understand that Garth Brooks did not write 'The Dance,'" notes Brumley, "having Tony Arata, who wrote it, tell the story about it, puts everything into perspective."
Even though turnout was somewhat hindered by the weekend's deadly storms that rolled through Texas, Missouri, Arkansas and Mississippi, Brumley is thrilled by the inaugural Power of Music Festival.
"There was record-setting flooding going on, but people were still buying tickets!" she says. "People were braving a torrential downpour to get here—which is pretty amazing, and we know how these things work: Three hundred people buying tickets is not bad for the first year, but the next year each one brings someone else along and it's 600 tickets, and then 1,200. Even local songwriters were telling me at the start on Thursday that they came because someone invited them."
She hopes that the growing town of Bentonville—otherwise famous for being the headquarters for Walmart—will prosper economically from the festival, and that it will "stimulate collaborations" among songwriters.
"You don't know what can happen when you bring people from different places together," she says.
But the Power of Music Festival was also established as a fundraising means for the I'll Fly Away Foundation. Begun in 2011 by she and husband Kevin Bernier, its mission is to inspire youth through the power of music by way of the fundamentals of songwriting in providing a means of self-expression, creativity and a voice for reaching out to others.
"I'm dyslexic and learned a lot by teaching myself songs," says Brumley, "and other kids can do that, too."
Via its You Can Fly student songwriting program launched in 2014, some 2,500 kids have been taught about music and the art of songwriting in McDonald County in southwestern Missouri.
"We bring in professional songwriters to write with the children and bring awareness of how important songwriting is on so many levels—and as a learning tool," says Brumley.
"We're starting to expand  the program to children in Northwest Arkansas—15,000, just in the third grade—then move into new regions and states and nations and the world! There were people here from Denmark, Sweden and Canada, so  we're beginning to have conversations in those countries in working together and having our children write together and develop a sense of community support."
"I'm honoring my past and hopefully preserving my future," Brumley concludes.
Please reload
Click on January 2019 to access earlier months